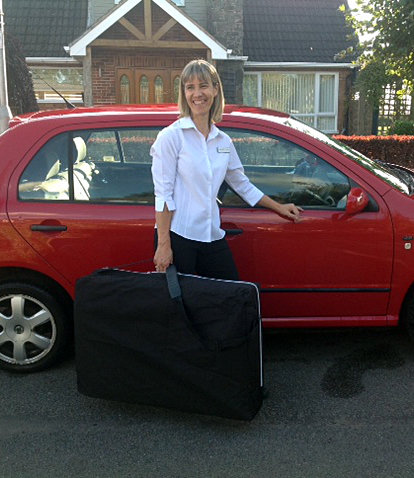 Mandy Clapham
Owner & Physiotherapist
I originally trained in Manchester gaining an honours degree in physiotherapy. This was a relatively new qualification at the time, and on qualifying I returned to Leicestershire and worked at Glenfield General Hospital, Groby Road Hospital and then Leicester General Hospital. I have worked in geriatric rehabilitation, intensive care and surgery, neurology, learning disabilities, orthopaedics, out patients and cardiac rehab. These were usually for six-monthly 'rotations' and helped me to gain a broad knowledgebase and experience in the field.
Since then I have worked at Melton Mowbray Community Hospital and further extended my experience by working in a couple of local private practices. I moved to the Loughborough Physiotherapy and Sports Injuries Clinic in 2002 where I enjoyed seeing more sports injuries alongside the usual array of back, neck and joint injuries.
Most recently, I was employed by Nuffield Health where I conducted triage assessments over the internet. This has greatly increased my computer skills and given me an appreciation of how much I enjoy face-to-face patient contact!
What our happy customers say:
Mandy treated me for an injury to my hamstring, and got me up and running again with a combination of hands-on treatment, stretching exercises and advice. I found her to be knowledgeable, caring, and very easy to get on with. She really understands a runner's desire to get back out on the road/fields again, and gave me the confidence to do it safely. She was also flexible with appointment times – including an urgent booking a few weeks later when I tripped over and injured it again!

Mrs Cursham
Are you struggling along with a niggling muscle strain or joint tightness?
Let Mandy perform an initial assessment on you and determine the best course of action to get you back to health!
Book an Appointment with Mandy